Print Three Rexdale installs New Label System.
Posted on 26 May 2021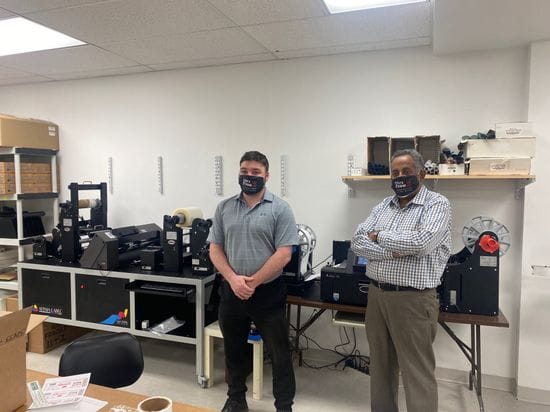 Labels and packaging has been one of the hottest sectors of print over the last 2 years. The ability to produce eye catching labels in house takes profits to the next level. Pictured here is Abdu Ahmed from Print Three Rexdale with Sebastian Dignoti from PDS. Abdu has purchased the Afinia L901+ and the DLF 220L Label Finisher to produce highly customized, digitally printed labels.